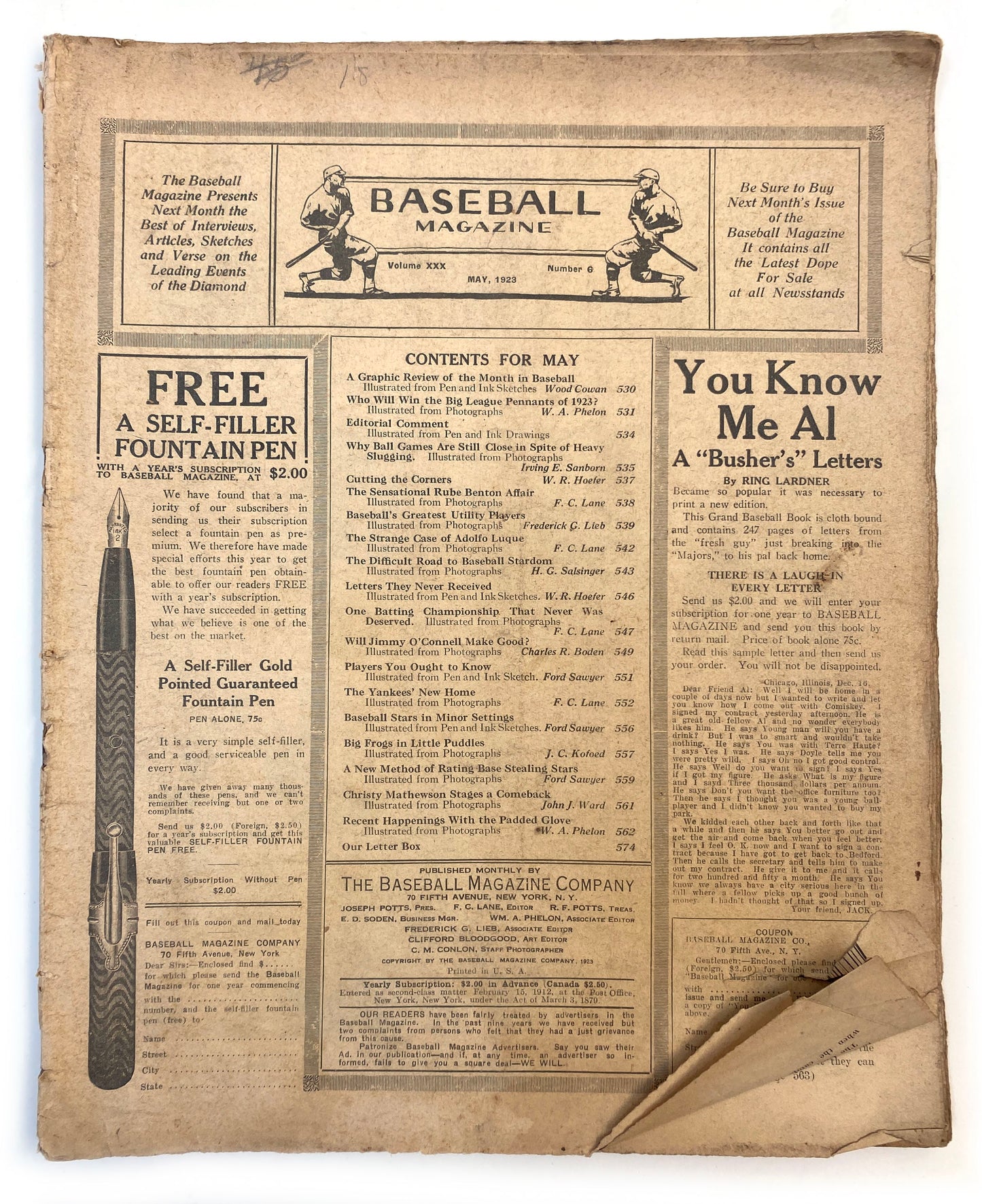 If you were an autograph collector in 1923 you would have wanted to order one of these Free Self-Filler Fountain Pens!


This May 1923 issue of Baseball Magazine is a wonderful time capsule of the Live Ball Era of America's favorite pastime.


Just one of the 18 Baseball Magazines included in Lot No. 4 of our Boys of Summer Inaugural Baseball Auction which is now open for bidding.