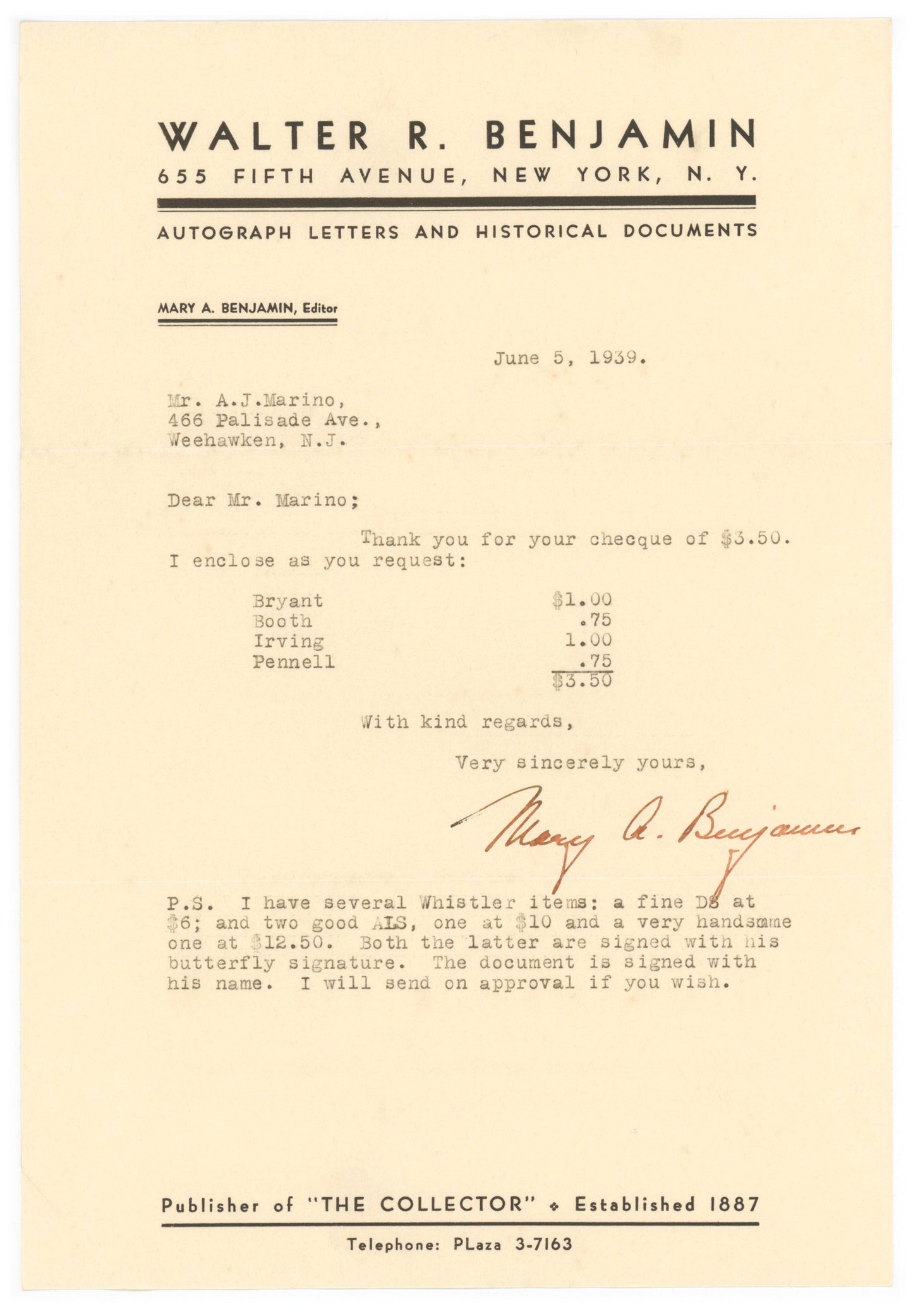 Autograph collecting is often times referred to as collecting a "moment in time." After each signature is penned a permanent mark of that moment is recorded for the life of that item. When we are scouring through vintage collections we always enjoy when early collectors kept their receipts, catalogs, and correspondence with some of the pioneer autograph dealers. These ephemeral artifacts offer a time capsule to the early days of the forming hobby before it turned into the industry that it is today.
A recently consigned collection of autographs from the early collector Mr. A.J. Marino of Weehawken, N.J. includes an array of materials that were acquired in the 1930s-1950s from the highly regarded autograph and manuscript firm Walter R. Benjamin of New York. This June 5, 1939 receipt for purchase was sent by Mary Benjamin and she concludes by offering the collector two James Abbott McNeill Whistler letters for $10 and $12.50 and notes that "Both the latter are signed with his butterfly signature." 
On today's market Whistler letters could easily command upwards of $1,000 at auction. 
We are always looking to buy vintage autograph collections. To auction, buy, sell or consign your collection of autographs, documents, or rare artifacts please contact us today at Send Email or visit our services page for more details.