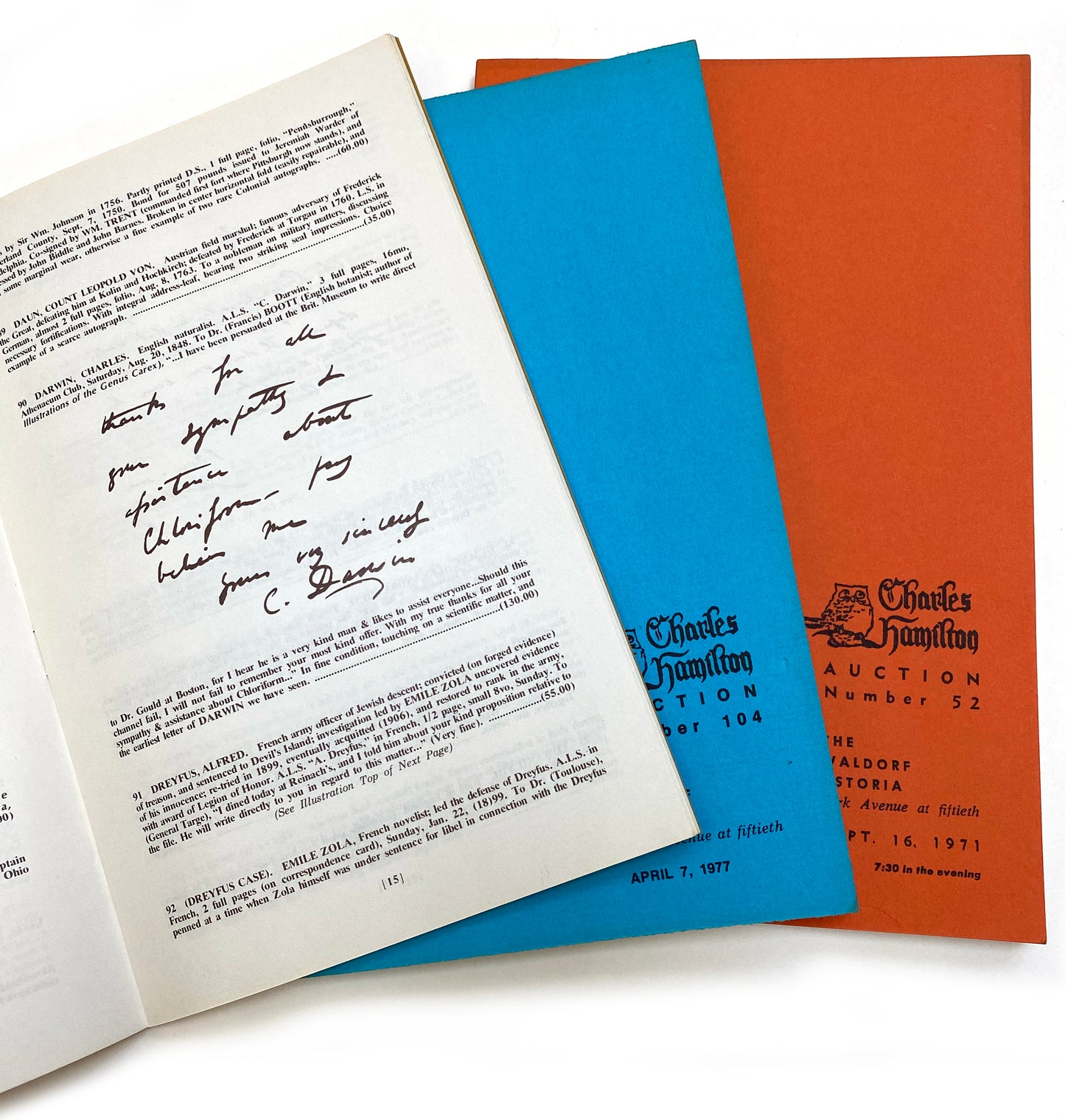 June 29, 1972 | The Waldorf Astoria | Charles Hamilton Auction Number 59
Autograph Dealer Charles Hamilton offers a three page A.L.S. from English naturalist Charles Darwin. The letter was sent by Darwin from the Athenacum Club on Saturday, August 20, 1848 to Dr. (Francis) Boot who was an English botanist; author of Illustrations of the Genus Carex. Darwin writes in part: "I have been persuaded at the Brit. Museum to write direct..."
Lot #90 | Charles Darwin A.L.S. | Starting Bid Was $130 | Final Published Sell Price $725
On today's market, this piece surely could command upwards of $10,000 at auction.
Charles Hamilton, Jr. (December 24, 1913 – December 11, 1996) was an American paleographer, handwriting expert, and author of historical works. He invented the term "philography" as another term for his profession. He is the author of a number of books on this topic. He was also an autograph dealer. He died in New York City at the age of 82.
To auction, buy, sell or consign your Charles Darwin autographs, documents or rare artifacts please contact us today at info@jg.limited or click this link to learn more about our autograph and rare artifact industry services.