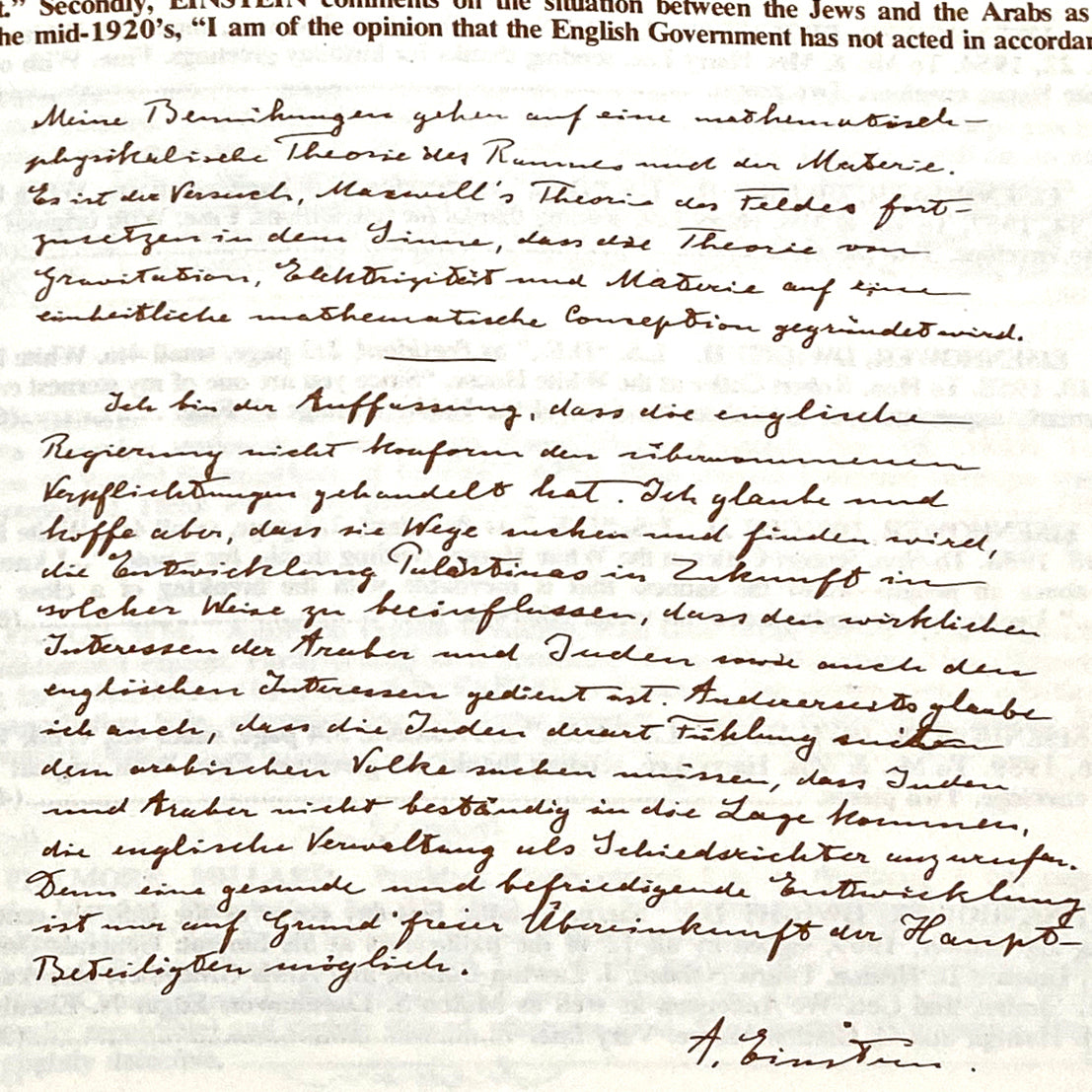 Autograph Expert Charles Hamilton offers a four-page autographed manuscript from Albert Einstein. The manuscript was presented as part of a paper presented at the Prussian Academy of Science and published in 1927. As noted, it is signed by Einstein at the conclusion in ink and the head in pencil. 
February 21, 1974 | Charles Hamilton Auctions | Auction Number 75 | Sold for $1450
This could sell for $25,000-$40,000 at auction on today's market.
Charles Hamilton, Jr. (December 24, 1913 – December 11, 1996) was born in Ludington, Michigan. He started collecting autographs at the age of 12 and eventually became a professional paleographer, master of handwriting, and a published author of historical texts. Hamilton Jr. died when he was 82 while living in New York City, but is remembered for his contribution to "philography," a term he coined and contributed to the field.



We are actively seeking to acquire for purchase or consignment Albert Einstein manuscripts, letters, documents, or other memorabilia. To auction, buy, sell or consign your Albert Einstein autographs, documents or rare artifacts please contact us today at info@jg.limited or click this link to learn more about our autograph and rare artifact industry services.