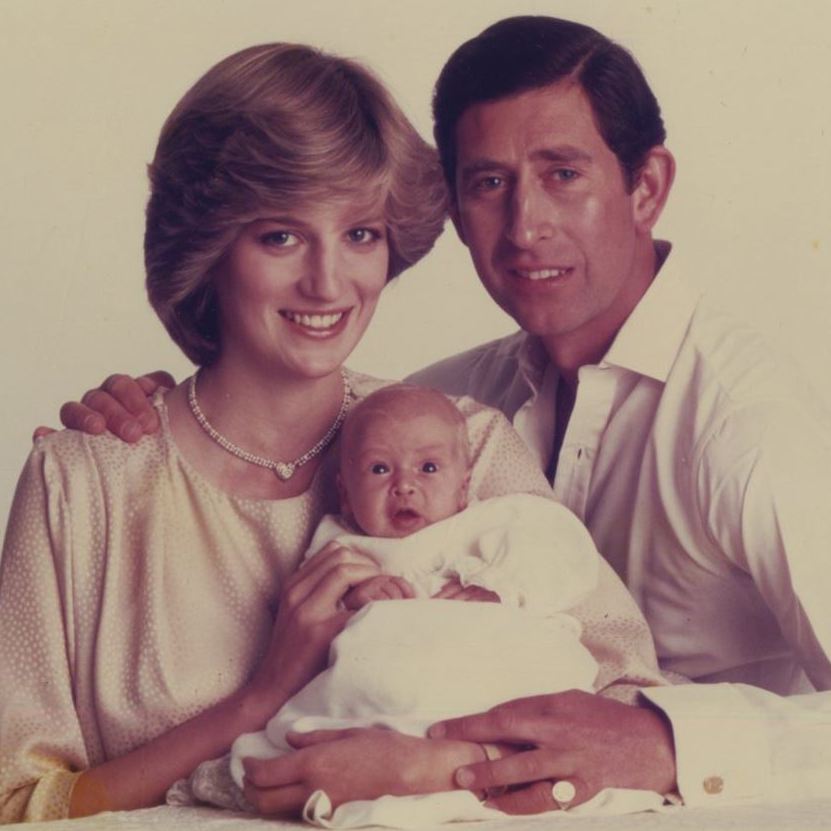 Our November HISTORY & CULTURE auction ushers in the holiday season by spotlighting two signed royal Christmas cards. These pieces, dating back to the early 1980s, encapsulate the royal charm of the Christmas Spirit in England. With signatures of Princess Diana, King Charles III, and Queen Elizabeth The Queen Mother, these cards are a timeless treasure.
Explore these pieces in greater detail below and be sure to be on the lookout for the debut of our HISTORY & CULTURE Holiday Edition auction running December 1st through December 12th which will feature a 100-lot auction of autographs & collectibles curated for gift givers & moment makers in the spirit of the Holidays.
LOT #1 | PRINCESS DIANA AND KING CHARLES III AUTOGRAPHED 1982 CHRISTMAS CARD WITH PRINCE WILLIAM
Featured first is a signed Christmas card from Princess Diana and King Charles III dating back to 1982. The card showcases embossing on the front, adorned with the Prince of Wales's feathers, the Order of the Garter motto, and the Spencer family arms. When open, the card measures 14 x 6" and includes an attached color photograph capturing the royal couple with their newborn son, Prince William. Both signatures, inscribed as "from Charles and" and "Diana," are executed in fountain pen. Additionally, Charles has provided an inscription in the upper left corner.
Attached to a slightly larger archival blue velvet board with openings on the back for observing the embossments, this item appears to be secured with removable adhesive mounting strips. Nevertheless, we have refrained from attempting to remove them.The finish display size is 8.75 x 13" and is in fine condition overall.
Princess Diana, born Diana Frances Spencer, led a life filled with intrigue and public fascination. She was born on July 1, 1961, at Park House on the Sandringham Estate. She was the fourth of five children and grew up in a noble family. Diana attended boarding school at West Heath School in Kent, England. She first met Prince Charles when she was just 16 years old. Their relationship developed over time, and they became engaged in February 1981.
In July 1981, Diana married Prince Charles (Born November 14, 1948)  in a widely televised and celebrated royal wedding. By 1982, she was adjusting to her role as the Princess of Wales. On June 21, 1982, Prince William, their first son, was born. The year 1982 marked the early years of her life as a princess, and her experiences during this time set the stage for her future endeavors and challenges within the royal family. 

Princess Diana died in a car crash in the Pont de l'Alma tunnel in Paris on August 31, 1997. Her death was met with an outpouring of grief worldwide. She remains an enduring figure in popular culture, remembered for her compassion, charm, and the significant contributions she made to various charitable causes.
After the death of Princess Diana on August 31, 1997, Prince Charles continued with his royal duties and engagements. The period following Diana's death was a challenging time for Prince Charles, as it was for the entire royal family, given the intense media scrutiny and public grief surrounding the event.  
In addition to fulfilling official and ceremonial obligations both within the United Kingdom and internationally as The Prince of Wales, he actively participated in various facets of public life for several decades. Over a period of 40 years, he has played a crucial role in establishing more than 20 charities, notable among them being The Prince's Trust, The Prince's Foundation, and The Prince of Wales's Charitable Fund. 
Following the passing of Queen Elizabeth II on September 8, 2022, King Charles III, formerly recognized as The Prince of Wales, assumed the throne.
King Charles III has collaborated closely with numerous organizations, publicly advocating for a diverse array of causes, including those related to the environment, rural communities, the built environment, the arts, healthcare, and education.
LOT #2 |  QUEEN ELIZABETH THE QUEEN MOTHER AUTOGRAPHED 1983 CHRISTMAS CARD
Also available for auction is this Queen Elizabeth The Queen Mother autographed Christmas card from 1983. The front of the card bears an embossed gold Queen's crown. The card measures 15 x 8.75" when opened and includes an attached color photograph of the Queen. Her signature, done in bold black ballpoint pen, adds a distinctive touch.
It is adhered to a slightly larger archival blue velvet board, with a cutout on the reverse for observing the embossing. It seems to also be affixed with removable adhesive mounting strips, though again we have not made an attempt to remove them. The finish display size measures 17 x 11" and is in fine condition overall, too. 
Queen Elizabeth The Queen Mother, born Elizabeth Angela Marguerite Bowes-Lyon, was the queen consort of King George VI from 1936 until his death in 1952. After the death of her husband, she became the Queen Mother when her daughter, Princess Elizabeth, ascended to the throne as Queen Elizabeth II.
She was known for her resilience and strength during World War II, particularly during the Blitz when London and other cities in the United Kingdom were heavily bombed. She and King George VI stayed in London during the bombings, and her presence and visits to bombed areas boosted the morale of the British people.
Throughout her life, the Queen Mother was also admired for her warm and engaging personality. She became a beloved and iconic figure, often seen as a symbol of continuity and stability during times of change. After the death of King George VI, she continued to play a significant role in public life and was involved in various charitable activities.
She lived a long life, passing away on March 30, 2002, at the age of 101. Her legacy is remembered for her dedication to public service, her support for the monarchy, and her enduring popularity among the British public.
As always, all pieces from our auctions include a full letter of authenticity from JG Autographs, Inc.
We are actively seeking to acquire for purchase or consignment artifacts, autographs, documents, letters, and photographs of Princess Diana and the Royal Family. To auction, sell, or consign your Royal artifacts and autographs please contact us  today.