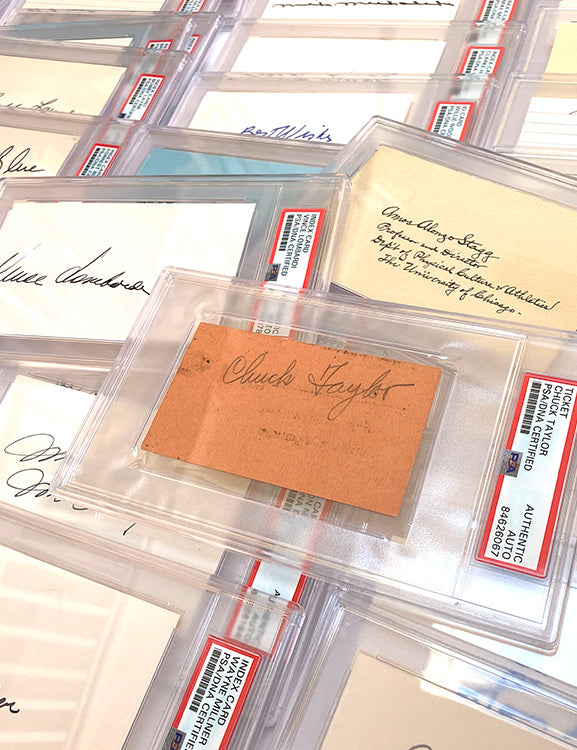 We are seeking consignments in all fields of collecting and want to help you maximize the value of your collection. 
This recent consignment features thousands of autographs from a single-owner collection. We carefully hand-selected approximately 200 pieces and facilitated having each signature additionally authenticated and slabbed by PSA for maximum value. All will be featured in our upcoming "Icons of Sport" auction launching January of 2023.

We would love to hear about your collection or choice individual pieces you may be looking to sell. Let's discuss your best options for our upcoming auctions. Be sure to visit our services page for more information. If you are looking to sell or auction autographs, artifacts, documents, trading cards and/or collectibles please contact us today.